CD Ripping Services are just one of the popular Audio Ripping Services offered by Rip 'n' Play. Our professionals will take your Audio collections (CD, LP, Cassette) and convert them to the MP3 digital format. The new MP3 files are then uploaded to your iPod, MP3 player or storage device. Our CD Ripping Service is designed to aide those who don't have the time or want to deal with ripping their own CD's and loading their own iPod's or MP3 players. We specialize in medium to large CD collections (100 – 1500+ CDs) and pride ourselves on our quick turnaround and quality of service.
In total, we at Rip 'n' Play have over 50 years of music industry experience and over 20 years of experience in delivering business technology solutions. We've combined our experience with quality processes and proprietary technologies in order to bring you an unbeatable and unmatched CD Ripping Service.
Our CD Ripping Service is not only Professional, it's Personal!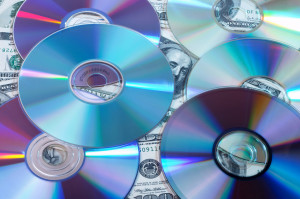 We at Rip 'n' Play appreciate the value of your CD collection and your time. In that spirit we have decided to offer a more personal level of service than other CD Ripping / MP3 Loading Services. Rip 'n' Play is focused in the Southern California area, we will not ask you to box and ship your CD's like other services. Because we understand many have a significant amount invested in their CD collections, we will first consult with you by phone. During the consultation, we will setup a time to meet with you in person to take possession of your valuable CD collection. You can expect your collection to be returned to you within 3 to 5 business days.
In addition to our regular door to door services, we also offer a Premium Rush CD Ripping Service. With this service, we pickup and return your newly loaded MP3 player and CD's within 24 to 48 hours (depending on size of the collection). Unlike other services that only work with iPods, we will work with and load any type of MP3 player. We are also expanding to work closely with Home Entertainment Integrators to load media servers as well.
Complete Audio Ripping Services & MP3 Loading Available:
CD Ripping Service | LP Ripping Service | Cassette Ripping Service
I love your CD Ripping Service, but what about all of my Records,  Albums and Cassettes. Can they be ripped and loaded as MP3? Certainly, we know many audio enthusiasts still have a vast collection of LP's and Cassettes. That's why, in addition to our CD Ripping Service, Rip 'n' Play offers a full range of audio ripping services. Ask us about Album (LP) to MP3 conversions as well as Cassette (tape) to MP3 conversions.
Rip 'n' Play is conveniently located in Huntington Beach  and can be reached at (714) 849-6344 or by completing the contact form.