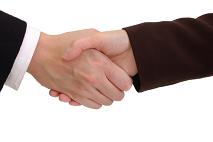 At Rip 'n' Play we believe that strategic partnerships are critical to being able to deliver the best value to our customers. In that spirit we are continually looking for ways to partner with others to deliver this value.
If you are an integrator of home entertainment systems, a reseller of personal electronics, or a software/hardware distributor and feel that a strategic partnership will better augment your product offerings or ours please contact us by phone at (714) 849-6344 or by filling out our contact form.
We offer resale pricing for related businesses that would like to offer Rip 'n' Play Services bundled with their product offerings.
For a look at some of our strategic partners click the links located on the "Other Key Sites" menu located on the left side of this website.